Common Myths About Gum Disease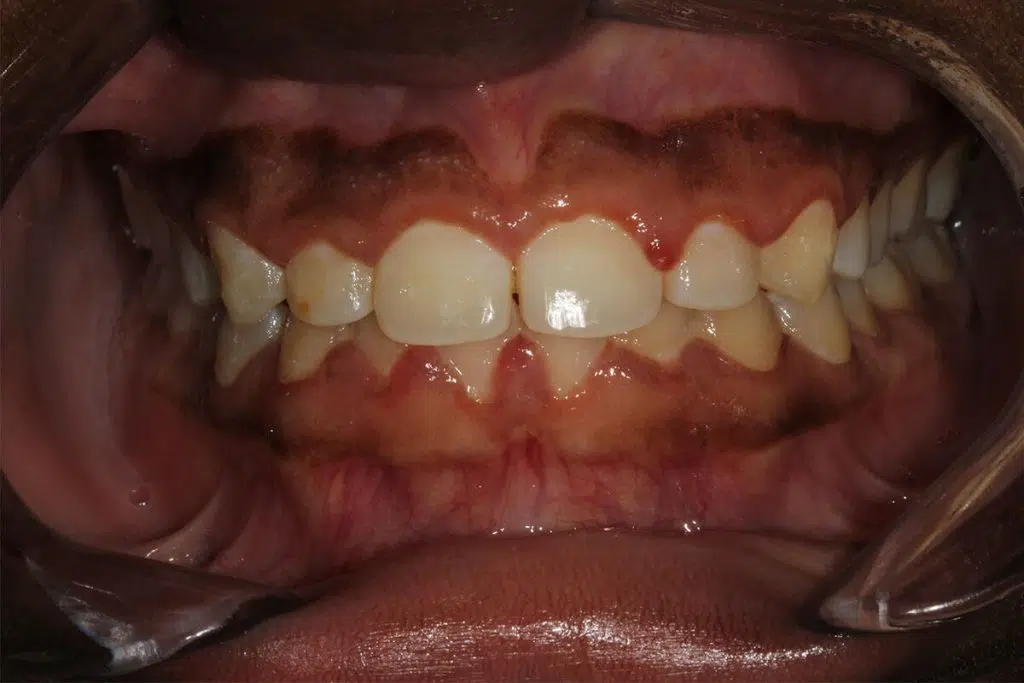 Before
---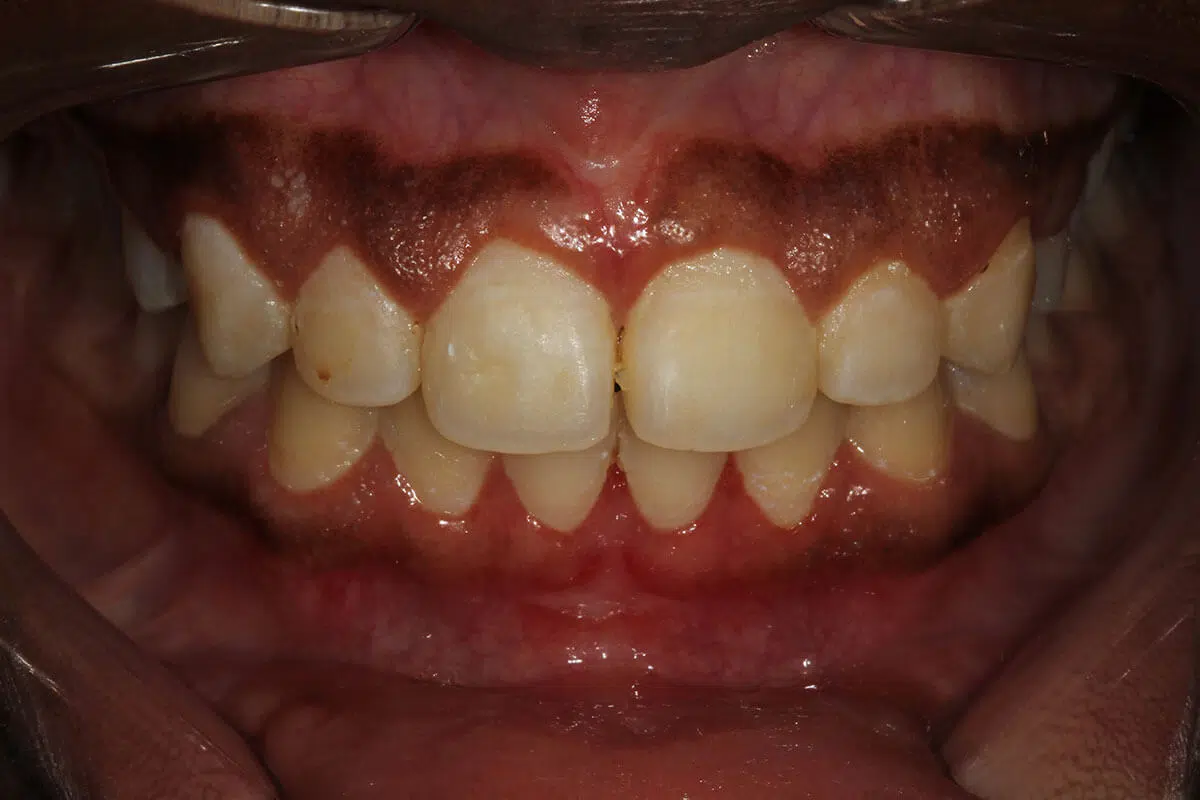 After
---
What are Common Myths About Gum Disease?
---
Gum disease is a serious condition that can have very bad effects on your oral health and your overall health. Keep reading to learn the truth about some of the biggest myths about periodontal disease so you and your periodontist can work together to prevent it:
---
Flossing Does Not Do Much to Prevent Gum Disease
---
A lot of people neglect flossing because they do not believe that it does much for their oral health. Flossing or water irrigation is one of the most important aspects of an oral hygiene routine and it can greatly affect the condition of your teeth and gums. Brushing your teeth only removes a certain amount of food and plaque that develops in your mouth. Flossing or water irrigating helps you reach the food and bacteria that are hiding in between your teeth and in your gums. If you do not reach these areas, you might start to get an infection or inflammation at the gum line, which can eventually cause gum disease. You can ask your dentist for some tips on flossing and water irrigation that will help you do it as effectively as possible. The studies show that water flossing or flossing before you brush can be helpful since it will clear the food particles in between your teeth and the helpful products in toothpaste will now be able to reach your teeth.
---
Gum Disease Is Only Caused by Poor Oral Hygiene
---
Although a good oral hygiene routine can significantly decrease the risk for gum disease it is not the only factor that can cause it.
Smoking
Diabetes
Obesity
Stress
Medications that suppress the immune system
Genetics
These are some of the risk factors and risk modifiers that have been linked to the development of gum disease. Because of the fluctuation in hormone levels pregnant women can also have a higher risk for developing gum problems. It is important to schedule regular appointments with your dentist to ensure that your teeth and gums are clean and healthy. If family members have lost their teeth or have gum disease, get an oral exam by a periodontist to make sure you are not at risk.
---
Bleeding Gums Are Not a Big Deal
---
If you notice any bleeding, swelling, or redness in your gums, it is very important to schedule an appointment with your periodontist. These can all be side effects of gingivitis, which is the first stage of gum disease. With the proper treatment, gingivitis can be reversed and not lead to a more serious condition called periodontitis. Gingivitis is caused by bacteria that infect your gums and cause them to bleed. These same bacteria can also lead to bone and gum loss around your teeth if left and can become periodontitis. Periodontitis is the loss of gum and bone tissue that surround the teeth. These bacteria can also get into your blood stream and have been linked to other diseases such as heart problems, lung problems, Parkinson's disease, diabetes, dementia, increase the risk of certain types of cancer, and premature-low birth weight babies. If your gums bleed when you brush or floss, are sensitive, or hurt when you eat, visit your periodontist as soon as possible to get the treatment you need to avoid further problems. Early detection and treatment is the key to a healthy life style.
Call 212-751-8530 today to schedule a consultation with Dr. Froum or request an appointment.
Recent Posts
Contact Us
Scott H. Froum DDS
1110 2nd Ave Ste 305
New York, NY 10022
Monday | 9am - 5pm
Tuesday | 9am - 5pm
Wednesday | 9am - 5pm
Thursday | 9am - 5pm
Friday | 9am - 5pm
Saturday | Closed
Sunday | Closed