Scott H. Froum DDS provides crown lengthening to patients in Midtown NYC, NY. Call
212-751-8530
or
contact us
today to learn more and schedule an appointment.
What is Crown Lengthening?
Crown lengthening is the process of shaping and contouring excess gum tissue in order to expose more tooth material. It can be done for cosmetic purposes in the case of a gummy smile correction. Crown lengthening is also done to prepare the tooth for a crown when there's not enough tooth material above the gum line. The procedure is  done under local anesthesia and typically with the use of a dental laser for comfort and fast recovery.
Benefits of Crown Lengthening

Crown lengthening offers various benefits: 
Improve your smile.

If you feel that you have excessive gum or uneven gum tissue that makes your smile appear less attractive, crown lengthening can give you a more natural smile. 
Save a damaged tooth.

A tooth that is severely decayed or damaged can sometimes be

saved

with a crown. However, if there is not enough tooth structure left above the gums, crown lengthening can be used to expose more of the tooth to make a crown fit. 
Reduce your risk of gum disease. Excess gum tissue over the crowns of the teeth can increase your risk of developing gum disease

because bacteria can get inside the excess tissue. It is important to carefully brush and water floss daily to remove this bacteria.  If the bleeding continues, this excess tissue should be removed with a laser. 
Are You a Good Candidate for Crown Lengthening?

If you're unhappy with your smile because of the way your gums look, crown lengthening can help your smile look more natural. If you have a tooth that needs a dental crown, crown lengthening can prepare the tooth to make room for it. Do you have recurring gum disease  and bleeding that doesn't seem to respond to other treatments? Crown lengthening may help. We would be glad to discuss the procedure with you to determine whether or not you're an ideal candidate.
Why Choose Dr. Froum?

Dr. Froum uses the latest technology in all dental procedures. He lectures around the country on the crown lengthening  technique. In his office they use a dental laser for crown lengthening because it removes excess tissue with less discomfort and bleeding. Laser dentistry is less invasive and may require less anesthesia than traditional methods. As a board certified periodontist, and a professor at the State University of Stony Brook School of Dental Medicine, Dr. Froum is highly skilled in the diagnosis and treatment of gum disease.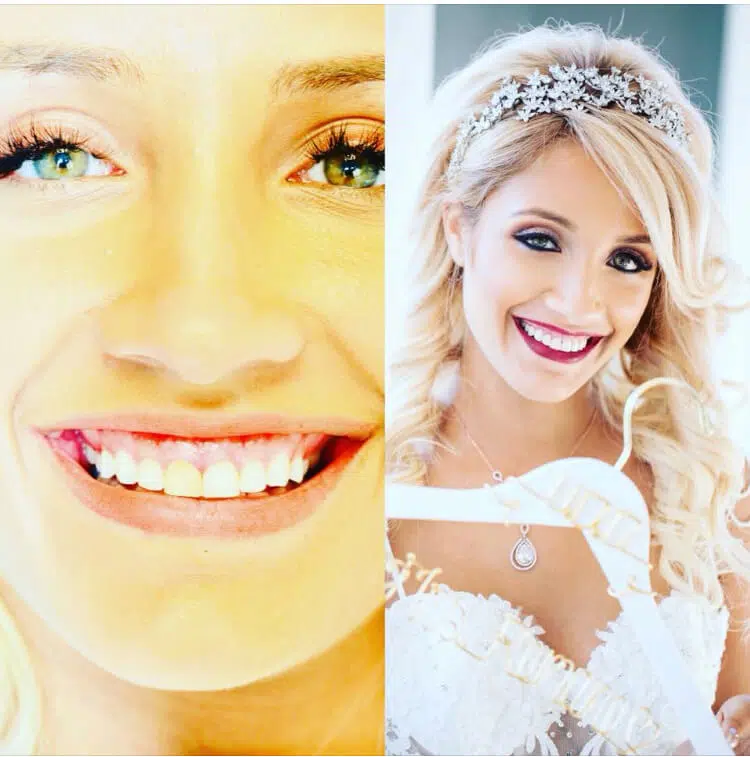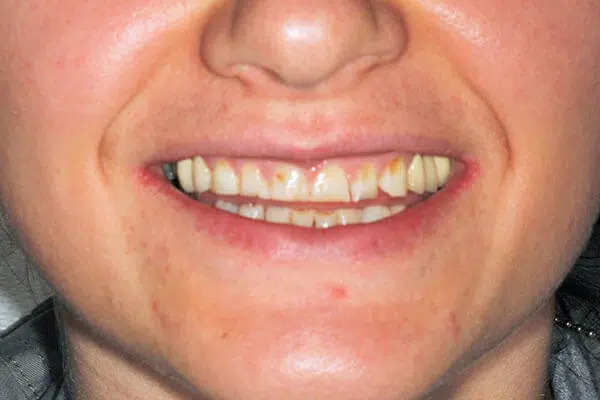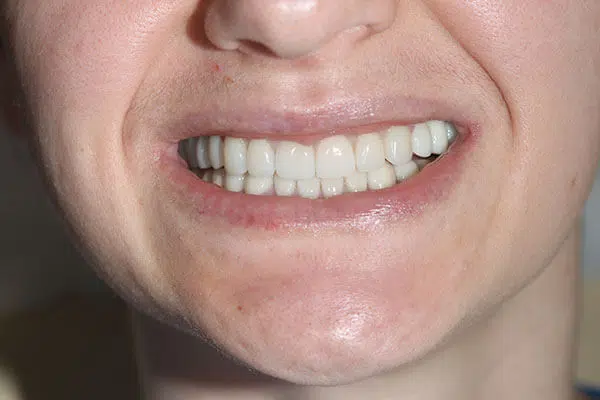 SMILE SHOWING BEFORE AND AFTER A FUNCTIONAL CROWN LENGTHENING PROCEDURE PERFORMED TO MAKE SPACE FOR NEW TOOTH CROWNS<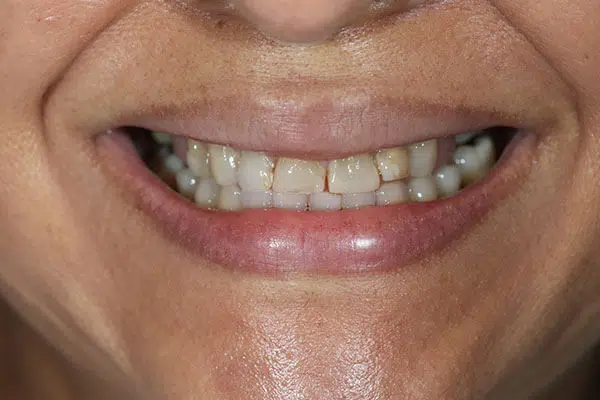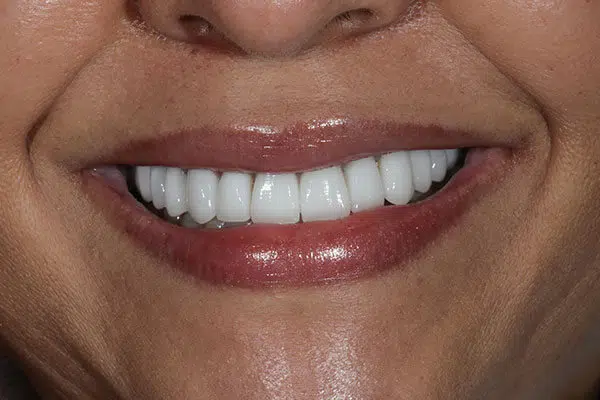 BEFORE AND AFTER CROWN LENGTHENING TO PREPARE FOR COSMETIC DENTISTRY FOR A COMPLETE SMILE MAKEOVER
Frequently Asked Questions

Why does a gummy smile occur?

A gummy smile occurs for a variety of reasons including developmental problems, poor oral hygiene, orthodontic issues, skeletal issues, genetics, and gum disease.
Will the newly exposed enamel be sensitive?
One of the common side effects of crown lengthening is tooth sensitivity. It may be worse in the first days and weeks following your procedure, but it will subside over time. When your dentist gives you the ok to start brushing your teeth, using sensitive toothpaste can help. 
Is laser dentistry safe?
Dental lasers are a safe and effective way to perform many dental procedures. Lasers can be safer than other tools because they are less invasive and more easily controlled.
Is crown lengthening covered by dental insurance?
Insurance coverage for crown lengthening depends on the reason for the procedure and the type of insurance you have. The office of Dr. Scott Froum will try to maximize your insurance benefits if you have a plan that covers crown lengthening.
Related Services and Topics: