Dr. Scott Froum provides dental implants to patients in Midtown NYC. Contact us at
212-751-8530
to learn more or schedule an appointment.
Single Tooth Dental Implants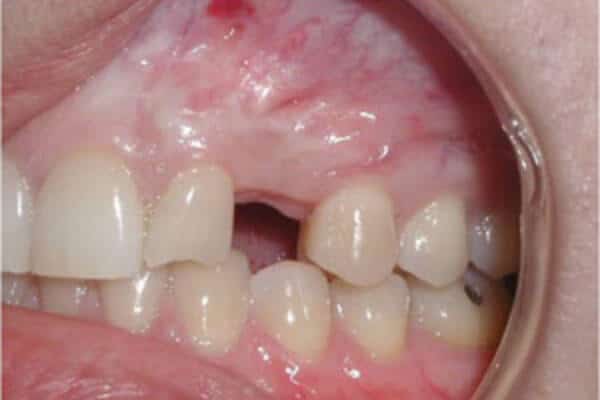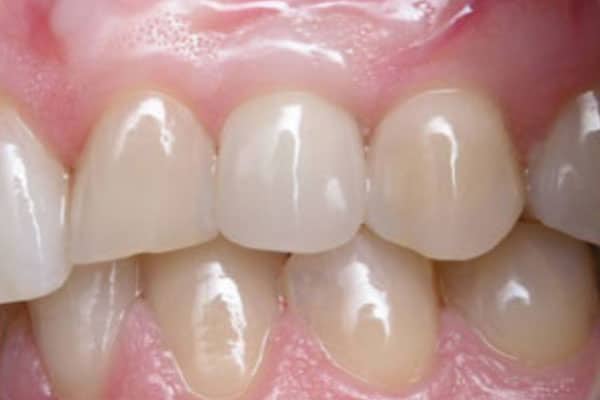 Dental implants replace tooth roots in the mouth. Implants provide a strong foundation for fixed or removable replacement teeth and can aid in the prevention of bone loss in the jaw.
Implant Supported Bridges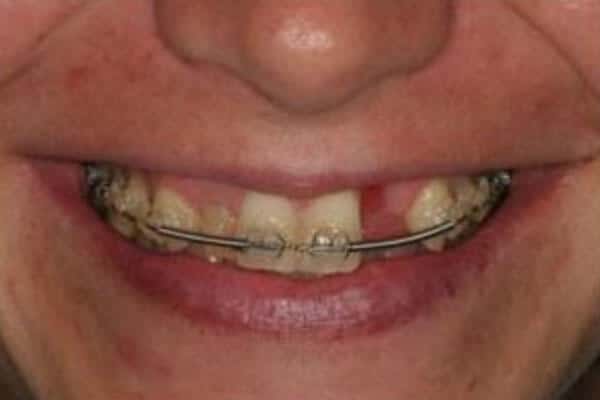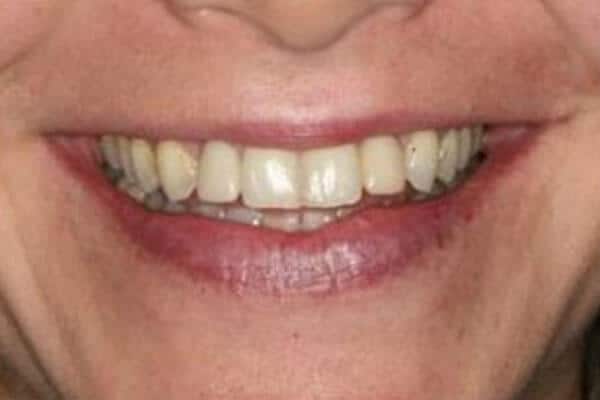 An implant supported bridge is a restorative solution for spaces where three or more adjacent teeth are missing. This restoration typically requires two implants to support the porcelain bridge. The bridge provides a functional and aesthetic replacement for a patient's natural teeth.
What are the advantages of an implant supported bridge?

An implant supported bridge is a restorative solution for spaces where three or more adjacent teeth are missing. This restoration typically requires two implants to support the porcelain bridge. The bridge provides a functional and aesthetic replacement for a patient's natural teeth.
Implant Supported Dentures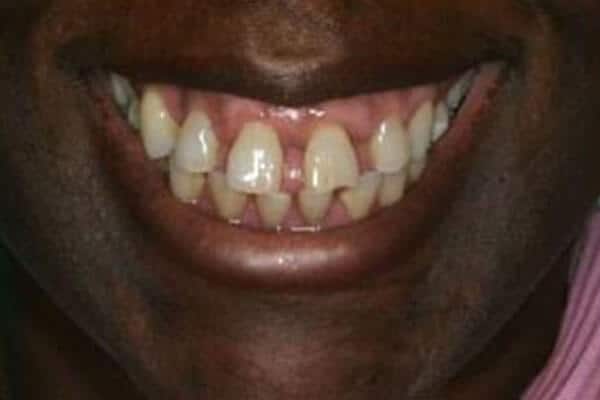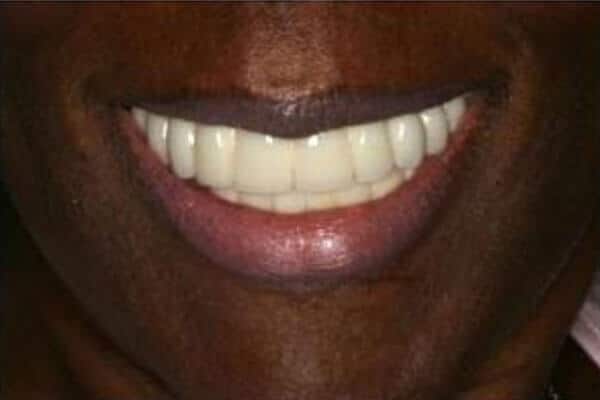 For patients who are missing many or all of their teeth, implant supported dentures may be an alternative to traditional dentures. This solution requires the placement of two or more implants. In order to replace a full arch denture, a minimum of four implants is generally recommended. Eligibility for this solution is dependent upon a number of factors, with jaw bone density being one of the most significant determining factors.
Traditional dentures rely on an acrylic base that sits directly on the gums, held in place by a paste or adhesive. Using implants as supports for dentures allows for a smaller and more comfortable base and less shifting of the prosthesis during use.
Implants can support both full and partial dentures as well as both fixed and removable dentures.  If a removable denture is selected, the denture will "snap" on to the implant rather than requiring the use of denture paste or adhesives.
Mini Dental Implants (MDIs)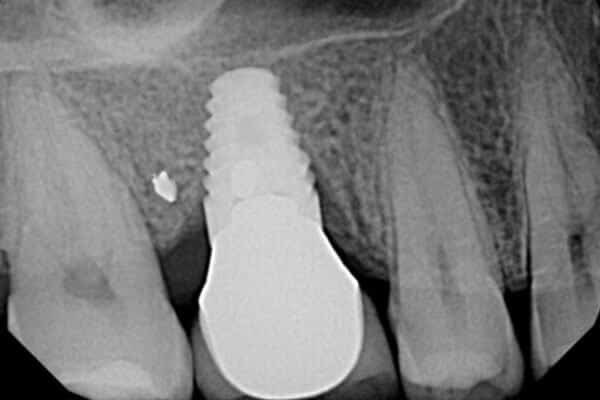 There are times when a full size implant is not a viable option, and in many cases an MDI may be a great solution.  Small spaces or inadequate bone mass in the jaw may prevent the use of traditional implants. Mini Dental Implants are similar to regular implants but, as the name suggests, are significantly smaller in diameter.  Dental implants typically take 2 visits and require a waiting period of a few months from the time of implant placement to the time the permanent replacement tooth can be placed. The placement of MDIs is minimally invasive, often requiring only local anesthetic and no sutures.  For this reason, MDIs can often be placed with the final replacement tooth in one day.
Dental Implant FAQs
How much do Dental Implants cost in Midtown NYC?
The cost of dental implants in NYC range from $3,500-6,000 for a dental implant, abutment, and crown.  Although the national average of a dental implant, abutment, and crown can range from $1,000-7,000 much of this price range has to do with if bone graft materials are needed, what kind of material is used, and what is the surgical experience of the individual placing your dental implant.
Why are dental implants so expensive in NYC?
Much of the dental implant cost in NYC have to do with the materials being used and the type of lab cost that is associated with the dental implant. Customized dental implant parts that are fabricated by a reputable lab using high-grade material can cost more than cheaper labs that use non-customized parts from overseas labs. In addition, a person may need additional procedures when getting dental implants in NYC such as additional bone graft or gum graft.
Does dental insurance pay for implants?
Many dental insurances in NYC will pay for at least some portion of the dental implant treatment. How much an insurance plan will cover for dental implant treatment often depends on the particular insurance plan of the patient. Call your insurance carrier to find out in detail how much your specific plan will cover.
How soon after extraction can you get a dental implant?
How soon after a tooth extraction a person is able to get a dental implant placed is dependent on many things. First, is there enough bone and gum tissue present after the tooth extraction to be able to accept a dental implant? Second, was there an infection present around the tooth being removed and can that infection be completely removed prior to placing a dental implant? Third, what is the surgical skill and comfort level of the provider placing your dental implant? Finally, is there a medical or medication limitation that the person has to receive the dental implant that can make their healing slower than the average person? Typical time after a tooth extraction to the receival of a dental implant can range from immediately, to a few weeks, to a few months.
Which is better, dentures or dental implants?
Dental implants placed in NYC are typically better than dentures. A natural tooth in a healthy person that has no bone loss or gum loss will function with 100% bite power. A dental implant functions at around 95% of bite power. A denture functions at 20% of bite power. In addition, dental implants can preserve jaw bone from deterioration after you lose a tooth while dentures cause the jaw bone to be lost in a quicker manner. Finally, dentures have to be taken out and cleaned at night while many dental implant teeth can remain permanently in your mouth.
How painful is getting a dental implant?
Typical dental implant placement is not painful and can be done with local anesthesia, the same type of anesthesia when you get a filling placed. Dental implants performed by a skilled periodontist in NYC can be one of the easier surgical procedures performed. The typical appointment for a dental implant is a same-day appointment lasting 30-60 minutes depending on the number of dental implants being placed.
Can you get a temporary tooth while waiting for an implant?
After you get a dental implant placed in NYC there are many types of temporary tooth replacement options while you wait for the implant to become part of your jaw. There are removable teeth options. There are bridges that you can fixate to the teeth you have before and after the space. You can even, in some cases, put a tooth on an implant right away if the conditions are right.
Who is a good candidate for dental implants?
Good candidates for dental implants in NYC are patients who have their health controlled and are willing to clean their dental implants after they receive them. Age is usually not a factor in preventing someone from getting dental implants. In addition, even if you think you do not have enough bone or gum for a dental implant, there are many bone graft techniques that can increase the amount of jaw bone you have so you can get a dental implant.
Can you get a dental implant in one day?
Depending on the circumstances, a person can get a dental implant in one day. If the person receiving the dental implant is healthy, has enough bone and gum tissue, has a good bite, and is careful to adhere to after-care instructions, a same-day implant may be a good option for a patient.
What happens if you have a tooth pulled and don't replace it?
A person that has a tooth pulled in NYC and does not replace that tooth can lose jaw bone in that area. In addition, your bite may change and teeth may shift into that space after the tooth is removed. If you lose enough teeth without replacing them, the height of your face may change giving you an older-looking appearance.