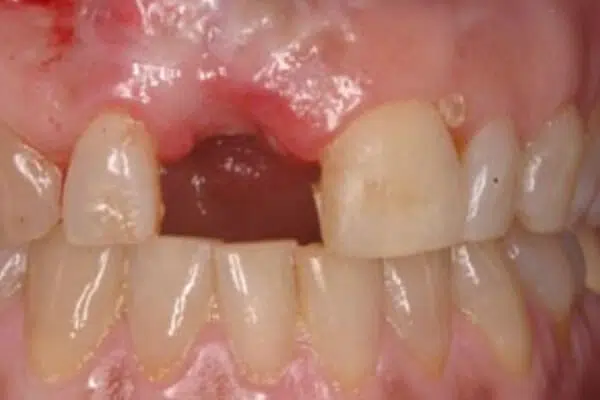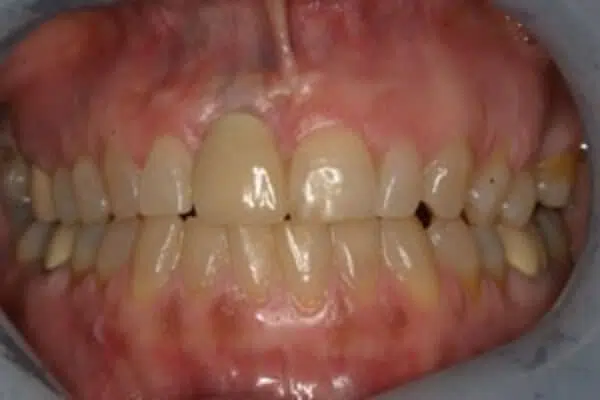 If you have a missing tooth, you know how this problem may make you feel. People who are missing teeth sometimes feel reluctant to smile because they feel self-conscious about their appearance. Fortunately, effective implant treatment is available that can make you want to show off your smile again.
What Are Single-Tooth Dental Implants?

A single-tooth dental implant begins with a titanium or ceramic post anchored in the jawbone. When this post receives a dental crown, it is an excellent replacement for a natural tooth.
Benefits of Single-Tooth Dental Implants

Here are several benefits that come with getting dental implants:
Smile More
When the dentist replaces your missing tooth, you'll feel more like showing off your smile. This simple change can influence your daily life and give you confidence
Eat More of the Food You Like
People who have bridges or partial dentures shouldn't eat certain crunchy or chewy foods to avoid damage. You can eat nearly anything you want with implants, just as if using your natural teeth.
Less Bone Loss
When people have missing teeth, the structure of their jawbones begins to deteriorate. This problem can cause a "sunken" look that ages a person's face. With dental implants, the jaw will remain healthy, and the face will retain a youthful appearance.
Are You a Good Candidate for Single-Tooth Dental Implants?

People who are missing single teeth are generally good candidates for standard dental implants. Implants work better than bridges and partial dentures and don't require cutting down other teeth.
If you want to receive a single-tooth dental implant, you need healthy gums. People with gum disease should have periodontal treatment before the implant process begins.
People who want dental implants need to have enough bone structure to support the implant. The periodontist can perform a bone graft to restore the lost jaw structure before or while placing the implant.
To ensure the long term success of dental implants, you must practice excellent oral hygiene and make all required dental visits. Taking good care of your oral health ensures that your implants last as long as possible.
Why Choose Dr. Scott Froum?

Dr. Scott Froum creates a caring environment for his patients in Midtown NYC. As a Board-certified periodontist, he is an expert on implantology. He lectures nationwide on implant dentistry and implant complications. His patients receive the best quality care in a friendly setting.
Frequently Asked Questions
Here are several questions from our patients:

How long is the process of placing single-tooth dental implants?

Typically, single-tooth dental implants take six to nine months from the damaged tooth's extraction to the placement of the final crown.
What does implant surgery involve?
After numbing the mouth, A special drill creates a space where the implant can be placed into the jaw bone. 
After attaching the implant, the dentist covers the area with a barrier to protect it. The dentist secures the gums over the implant, leaving it to heal and fuse with the jawbone.
A few months later, the implant will have healed to the point where the dentist can take impressions and create a customized dental implant crown.
How do implants compare to bridges?

Bridges are attached to the neighboring teeth, whereas single-tooth dental implants need no external support.
Bridges are more challenging to care for than single-tooth dental implants, and patients can't always eat what they want. Implant patients must exercise caution when eating very hard foods that can break the dental implant crown.
Do dental implants hurt?
The dentist will numb your gums for the implant surgery. Some patients do the surgery under local anesthesia, while others prefer sedation. There may be some soreness afterward, including swelling and bruising, but this is normal and will heal quickly.
Dr. Scott Froum will send you home with appropriate prescriptions or recommend over-the-counter pain medication. You will be able to return to work or school promptly.
How long do dental implants last?
Dental implants can last for decades. The dentist may replace the crown occasionally. With proper care, the post itself may last a lifetime depending on medical condition, medications, smoking status, oral hygiene, etc. Compare this to the relatively short lifespan of bridges, which could last only five to 10 years with excellent care.
Making The Decision to Get Dental Implants

Getting single-tooth dental implants can improve your life. If you're interested in getting a single-tooth dental implant, don't wait. Call
212-751-8530
or
contact us
today to learn more and schedule an appointment.
Related Services and Topics: