Come in as a Patient, Leave as a Friend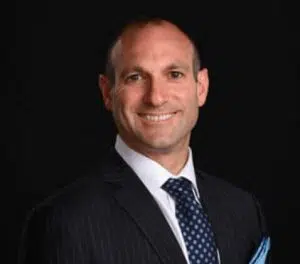 Dr. Scott H. Froum is a Board certified periodontist in New York City who received his BA from Amherst College in Amherst, MA. He received his DDS from the State University of New York Stony Brook School of Dental Medicine where he graduated with honors. He continued his dental training in the post graduate periodontal department at the State University of New York Stony Brook School of Dental Medicine and received his periodontal certificate. He currently is a clinical associate professor at SUNY Stony Brook School of Dental Medicine in the Department of Periodontics. He is chief editor of the Perio-Implant Advisory. He has lectured on the national and international level on implant therapy, bone and gum regeneration, and complications.

Dr. Scott H. Froum's private practice is located in the heart of Midtown Manhattan in the New York City area. Our office specializes in saving teeth, placing implants, and correcting implant problems. As a periodontist, Dr. Froum also performs a wide variety of cosmetic procedures to correct gummy smiles and reverse periodontitis, also known as gum disease. Dr. Froum is a clinical professor at SUNY Stony Brook Dental School in the post graduate department of periodontics and implant dentistry. He incorporates the latest technology and research into his private practice in order to provide his patients with the most current methods of dental treatment. Dr. Froum enjoys spending his time off with his family traveling, going to water parks, and swimming with sharks.

Providing exceptional quality healthcare and periodontal care is our highest priority; we focus our attention on details and practice dentistry tailored to each specific patient. We look forward to having you as a patient and thank you for selecting us for your dental care needs. If you haven't already scheduled your appointment, please give us a call, shoot us an email, or request an appointment.