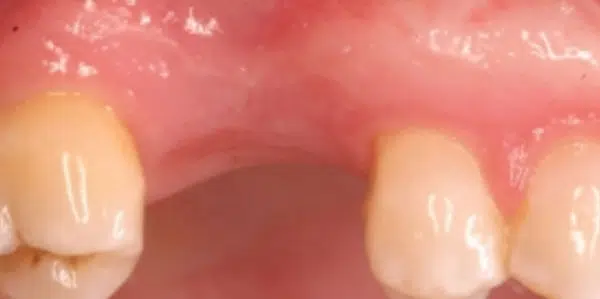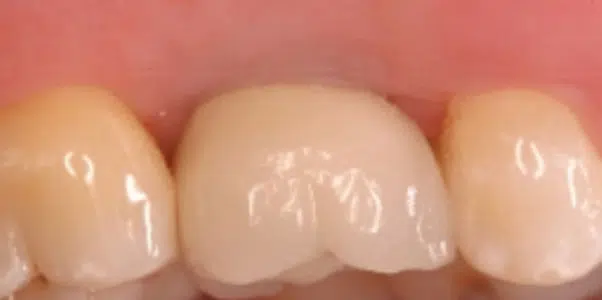 Mini Dental Implants (MDIs)
In traditional implants, an abutment is attached to the titanium implant screw, and the restoration is then placed on the abutment as shown above.
Mini Dental Implants are approximately half the diameter of a traditional implant and use a titanium post, rather than a screw.  Instead of an abutment piece that supports the final restoration, MDIs use a ball and socket attachment system.  The ball on the end of the titanium post (shown above) provides the attachment point for the o-ring in the replacement tooth.
Mini or short dental implants may be preferable
to full size dental implants in the following situations:
Mini or short dental implants may be preferable
to full size dental implants in the following situations:
Bone mass in the jaw is insufficient to support a full size implant screw.
There is a small space or gap into which to insert the fabricated tooth (such as an incisor as opposed to a molar).
Children or young adults have congenitally missing teeth.
Minimally invasive techniques are required due to health or other reasons.
Short Dental Implants
Short dental implants, also known as denture-retention implants, securely hold dentures in place and are significantly less expensive than traditional dental implants. They can also be used for single tooth replacement in lieu of crowns or bridges. Small titanium posts (1.8 to 2 mm in diameter) act as the roots of your teeth and fit perfectly into the retaining fixtures that are inserted into your denture or crown. The retaining fixture placed in your denture or crown provides a firm hold, ensuring you can laugh, talk, and eat without worry.
While they are not intended as a permanent solution, short dental implants can be a quick, affordable, temporary solution that is said to last for up to ten years. This procedure takes less than 2 hours and requires no incision or stitches, which means that you can walk away with a brand new smile in just one appointment!
The process begins with a 3D scan of your jaw to ensure proper placement of the small titanium posts that will be inserted to secure your denture. The next step of the procedure is minimally invasive and is performed in our office under local anesthetic or light sedation. Four to six ball-headed posts are inserted into the lower jaw (depending on your particular need) while the retaining fixtures are placed into your denture. The retaining fixture contains an O-ring that ensures a snug fit over the ball head of the post. Your dentures will sit gently on your gums while being held firmly in place with the short dental implants. Due to its simplicity, there is almost no bleeding, swelling, or inflammation immediately following this procedure.
Related Topic: