How Long Do Dental Implants Last?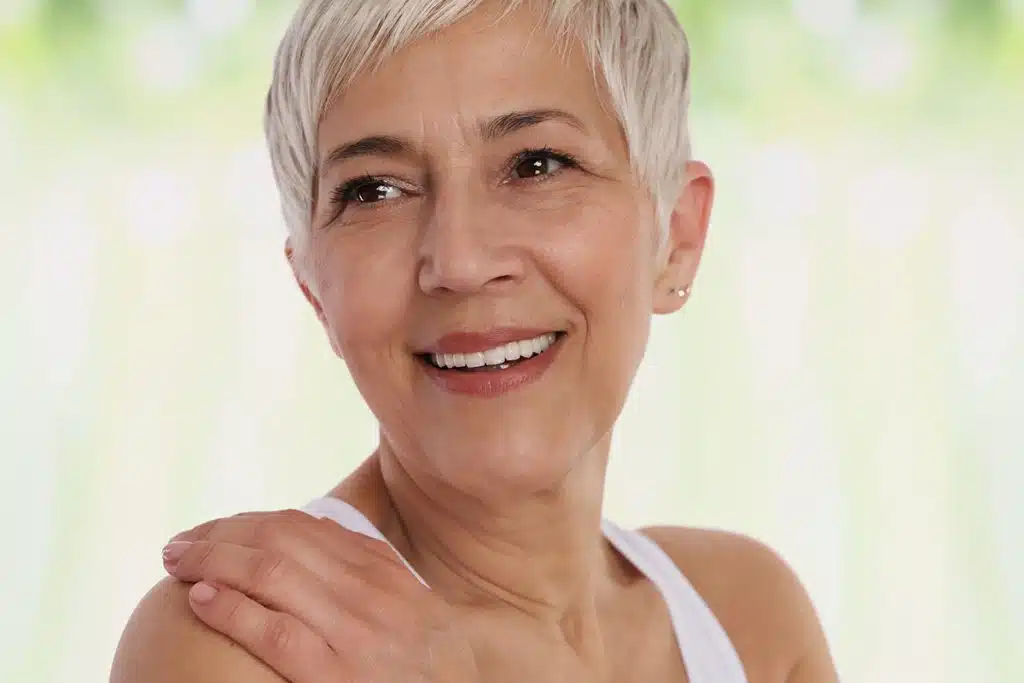 Are you looking for a replacement option for a missing tooth? Whether your tooth has been missing for a while or you need to have a severely decayed or damaged tooth extracted, it is always in the best interest of your dental health to replace it so your teeth do not shift.
If you're considering dental implants, you may be wondering about some of the details. How long do dental implants last? How do they compare to dental bridges? Learn the answer to these questions and more.
What is a Dental Implant?
Dental implants provide a fully functional, natural looking replacement option for a missing tooth. It consists of 3 parts: the implant (screw), the abutment (post), and the prosthetic crown (tooth). The implant is a titanium or zirconia fixture with ridges like a screw. It is surgically placed in the jaw bone in the space where the missing tooth was. Titanium and zirconia are biocompatible materials that fuse with the bone to form a solid bond. This process, called osseointegration, takes a few months.
Once the implant has fused with the bone, the abutment can be added. This is the post the prosthetic will attach to. The next step is to complete the restoration by attaching the prosthetic crown, which can be a single crown, a bridge, or a full set of teeth.
Average Lifespan of a Dental Implant
The average life of the dental implant screw can vary from person to person. The person's medical history, medications, bite force, habits, and smoking status can all affect the life of a dental implant. According to long term studies, implant screws can last the lifetime of a patient with averages of 10 years or greater. The tooth that fits on the dental implant can change over time, break, or wear down and may need to be replaced. Most post and crown life to be around 10 years before they wear down or need to be changed.
How Do Dental Implants and Bridges Compare?
A bridge is another tooth replacement option. It can replace a single tooth or a few teeth in a row. The prosthetic bridge that replaces one tooth consists of two crowns that fit over the natural teeth on either side of the gap. The artificial tooth or teeth are then connected to the crowns to form a single prosthetic piece that sits on top of the gums. The teeth that support the fake tooth in the middle need to be shaved down to have crowns fit over them.
Dental implants have many advantages over bridges:
More secure. A dental implant stays in place more securely than a dental bridge. Bridges may not be able to withstand the same amount of bite force as a dental implant, so you may have to be more careful about what and how you eat.
Last longer. The average lifespan of a bridge in studies is about 7 years before needing to be replaced or fixed. Of course many bridges can last longer but typically implants can last longer than bridges.
Won't damage the healthy teeth. Dental implants exist completely independently and have no effect on your other teeth. Bridges require removal of healthy enamel to place the crowns that support them. After a while the chewing force can cause damage to the healthy teeth under the crowns.
Won't get cavities. For someone that gets cavities easily, implants are a great option because they do not decay unlike bridges
Prevent bone loss in the jaw. A dental implant supports the health of the bone in your jaw and helps it keep its shape and density. A bridge doesn't reach the jaw bone beneath it, which allows the bone to weaken and resorb, or dissolve over time as force on the bone is needed to keep it there.
Are Dental Implants Worth It?
All of the advantages that dental implants have over bridges, especially the fact that they can last for the rest of your life, makes them the better choice for most patients. Dental implants also keep your jaw structure intact, no matter how many teeth you replace with implants. Even a full set of teeth supported by 4-6 implants are capable of preserving bone tissue. A dental implant is an investment in your lifelong dental health.
Where Can I Get Dental Implants?
If you think dental implants are the right tooth replacement option for you, Dr. Scott H. Froum DDS provides many different types of implants to meet your needs. He has been placing dental implants for over 20 years and teaches implant dentistry at SUNY Stony Brook School of Dental Medicine in the Department of Periodontics. Our office is conveniently located in Midtown East NYC. 

Call 212-751-8530 or contact us today to learn more and schedule an appointment.
Recent Posts
Contact Us
Scott H. Froum DDS
1110 2nd Ave Ste 305
New York, NY 10022
Monday | 9am - 5pm
Tuesday | 9am - 5pm
Wednesday | 9am - 5pm
Thursday | 9am - 5pm
Friday | 9am - 5pm
Saturday | Closed
Sunday | Closed