How to Select the Best Periodontist Near Me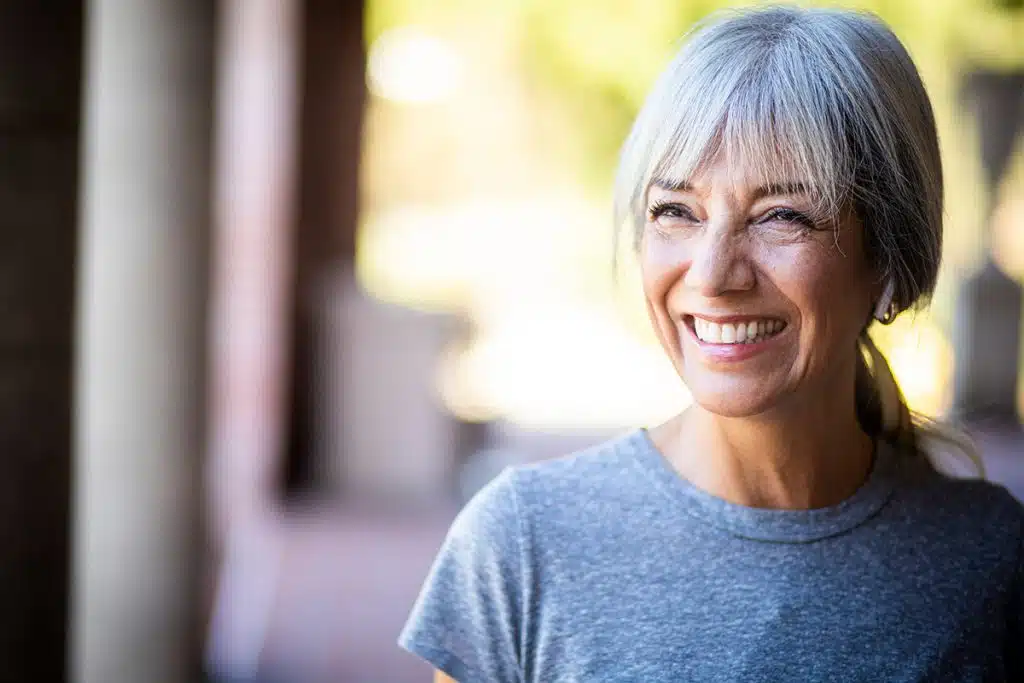 Are you looking for a periodontist? If you're not already familiar with the field of periodontics, a periodontist is a dentist who specializes in conditions and treatment of the support structures for the teeth, primarily the gums and bone.
Your general dentist may have recommended that you see a periodontist for a specific type of treatment or procedure, and may have even given you a referral. But how do you find the best periodontist near you? Here's what to look for.
Qualifications
A highly qualified periodontist can provide the best possible care. Look at the education and credentials of any periodontist you are considering. If that information is not readily available on their website, contact the practice and ask for it. A periodontist should have completed their dental degree as well as additional training to earn a certification in periodontics. Look for signs of diplomate status with different organizations as well as continuing education. A periodontist that teaches at a dental school may also be up on the latest techniques and best practices as they constantly change.
Experience
How long has the periodontist been practicing? How long have they practiced at this location? Experience is an important factor in finding a quality periodontist. Training and education is important, but experience performing the services and procedures patients need is crucial to success. If the practice is new, find out where the periodontist practiced before and who they trained under.
Awards
Has the practice received any awards? There are many different review and rating systems out there for all kinds of dental practices, as well as other awards and accolades that a periodontal practice can achieve. Some are local and others are nationally recognized.
Up to Date Technology and Techniques
Does the practice seem modern and equipped with current technology? Dental technology is always evolving to improve the patient experience and provide better care. Look for a periodontal practice that uses technology and continually updates their technology as new advancements become available. This can mean better diagnostics, greater comfort, and faster recovery for you.
Membership in Professional Organizations
One way dental professionals keep up to date with current best practices and technological advancements is through memberships with professional organizations. Some examples include the American Dental Association, the American Academy of Periodontology, the American Academy of Implant Dentistry, and the American Association for Dental Research.
Variety of Services
Does the practice offer a variety of dental and periodontal services? Choosing a practice that offers a wide range of services increases the chances that they will be able to meet your needs. You may know what type of procedure you need right now, but your periodontal needs may change over time and you don't want to have to start your search for a specialist all over again.
Patient-Centered Focus
Do you feel as if the practice puts patients first? You can find signs of patient-centered focus by searching the practice's website and reading reviews online about the practice. Do patients report feeling cared for and prioritized? This information is a valuable source to give you an idea of the type of care you can expect to receive.
In-Network With Your Insurance
If you have dental insurance, many periodontal services and procedures may be covered under your plan. Find out if the practice you are considering is in-network with your insurance provider. In-network means that the cost of services has been pre-negotiated, often at a lower rate than for out-of-network providers. Some practices may accept your insurance, which means they will accept whatever amount your insurance provider is willing to pay, and you will be responsible for the remaining amount.
Why Choose Scott H. Froum, DDS, PC?
Dr. Froum is a highly qualified, experienced periodontist in New York City, offering a wide range of periodontal services. We are proud to have received the Best Periodontist Manhattan award in 2022 and 2023. Dr. Froum is a volunteer professor at the SUNY Stony Brook School of Dental Medicine in the Department of Periodontics. Our patients are the center of our focus, which is why we keep up to date with current technology and best practices to provide the highest quality periodontal services. 

Please call 212-751-8530 or contact us for more information about our practice and to schedule an appointment.
Recent Posts
Contact Us
Scott H. Froum DDS
1110 2nd Ave Ste 305
New York, NY 10022
Monday | 9am - 5pm
Tuesday | 9am - 5pm
Wednesday | 9am - 5pm
Thursday | 9am - 5pm
Friday | 9am - 5pm
Saturday | Closed
Sunday | Closed